Working from an exquisite sanctuary (pictured below) as I prepare for the second Sensuous Wisdom™ Teacher Training Retreat, I am once again reminded for about the 80th time today that spaciousness and nature are two of the most healing remedies every created! I am constantly seeking more balance inside and out. Honestly I feel a frenzy inside me some days prompted by all that is going on in our nation and world along with living a very full life. Taking even just a few purposeful hours 'away' is powerful medicine and very soothing for my soul.
"Getting away" looks different for everyone, and I HIGHLY recommend taking some time soon to re-connect with yourself, your inner radiance, your vitality, and your connection with source. From daily stressors to national and world issues, you are needed at your best now more than ever!
With that in mind, I have a time-sensitive offer to share.
I am part of an awesome team of teachers for a women's self-discovery retreat in early March. The emphasis on meditation, healing, intuition, and art is perfect as a foundation for your own re-birth into spring!!
Held at the world renown Asilomar Retreat Center near Monterey, this gathering of powerful, sensitive, and creative women will give us all the boost we need to stay connected to what matters in our lives.
I have 12 spots that I can offer with a special 50% savings off the retreat price (accommodations are separate). Use this code by February 6: DENISEsFRIEND
Bring a friend or two and enjoy some time for yourself – you deserve it!
Here's the link to learn more and register:
http://www.hummingbirdconnections.com/book-your-retreat/
Looking forward to seeing you there!!
Much love,
Denise
Where I am right now: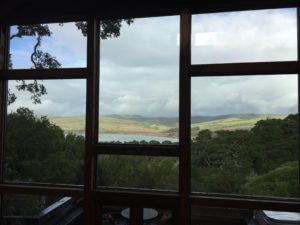 Tomales Bay — Marin County, CA