"Confidence from the Boardroom to the Bedroom."
Denise Elizabeth Byron developed the Sensuous Wisdom™ System, WISE Women™ Programs and Sensuous Wisdom™ Teacher Training and Certification because she truly believes that in every woman, there is a wise and sexy soul ready to embrace her own magic. Denise invites women to engage their beauty and power in all aspects of their lives — with confidence.
Confidence is the key that unlocks success and pleasure.
As a Sensuous Wisdom™ Mentor, Denise encourages women to let go of past hurts and celebrate their full aliveness — unabashedly and compassionately.
As a Visionary Strategist, she offers unique guidance to help soulful creative entrepreneurs (women & men) achieve greater fulfillment and success.
As a teacher of teachers and leaders, Denise brings the full range of her experiences to each immersion, retreat, class, and mentoring session to support women creating Pathways of Pleasure, Purpose, & Prosperity.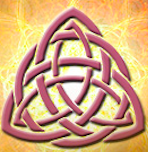 Denise brings 35+ years of experience with Numerology/Astrology/Intuitive Insight training, study, and practice to her mentoring, teaching, and writing. As an educator and professionally trained coach, she offers information and guidance with the understanding that her clients' intelligence, creativity, willingness to learn and desire to grow shape each session. Denise's clients value new perspectives, think outside the box and have the courage to awaken to their own deepest knowing.
Riding the waves of life requires fortitude and when combined with powerful body wisdom, open hearts, and gratitude, the extraordinary arises with grace, ease and pleasure.
Mentoring with Denise offers the kind of fluid structure that creative people need — guidance from multiple sources, new ideas generated in sacred space, options for greater connection and ultimately 'success' as defined by the client. Laughter is not uncommon during a session and kleenex is (usually) available for those moments when challenge meets relief.
Blessed with a vast network, if she is not the right mentor, Denise offers professional referrals to exceptional practitioners.
Credentials, certificates, and other notables include:
B.A. Literature, Santa Clara University 1985
Elementary and Secondary Teaching Credentials, Santa Clara University, 1990
Institute of the Sacred Healing Arts Certificate of Completion, 1998
Heart of Huna on-going study and training with Laura Kealoha Yardley since 1998
Certified Professional Coach, Academy for Coach Training, 2000
Tantric Dance of the Sacred Feminine, practice and teacher training, 2001-2009
Wisdom Collaborative™ Hellinger Family Constellation Training, 9 month program, 2010
Sensuous Wisdom™ Mentor & Teacher since 2004
Featured Daily Numerologist on The Cosmic Path  2011-2015
Featured in Santa Cruz Style Magazine, October 2014
Co-Author, Best Selling Book: Women Living Consciously II, https://www.amazon.com/author/deniseelizabethbyron
Creator of the Sensuous Wisdom™ Teacher Training and Certification 2016
Co-creator and co-facilitator of SPARKLES™ with Janette Valentino, 2014-2017
Author Sensuous Astrology Secrets